The grand final of the European Money Quiz was held yesterday in which, in addition to students, mentors, parents and all other interested people for financial education from several European countries participated.
According to the data published by the European Banking Federation at this important event the representatives of our country were the most numerous, which once again confirms that the interest of young people in our country to acquire higher levels of financial literacy is very high and in recent years due to activities in this area the financial literacy is constantly increasing.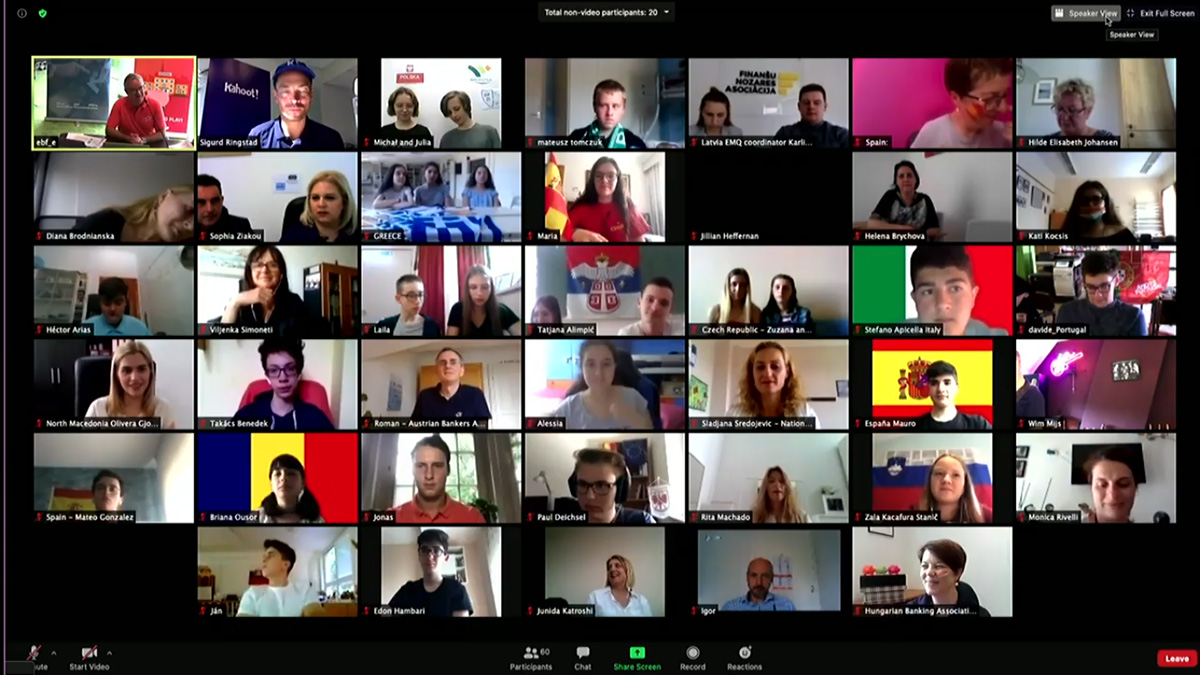 Due to the COVID-19 pandemic, the European Banking Federation decided the final to have a different format from previous years: to be public and the Kahoot! Quiz to be live streamed on YouTube. Participants at this event were also our national winner, Edon Hambari, the second runner up at the national competition, Andrej Shumanski and other students from our primary and secondary schools.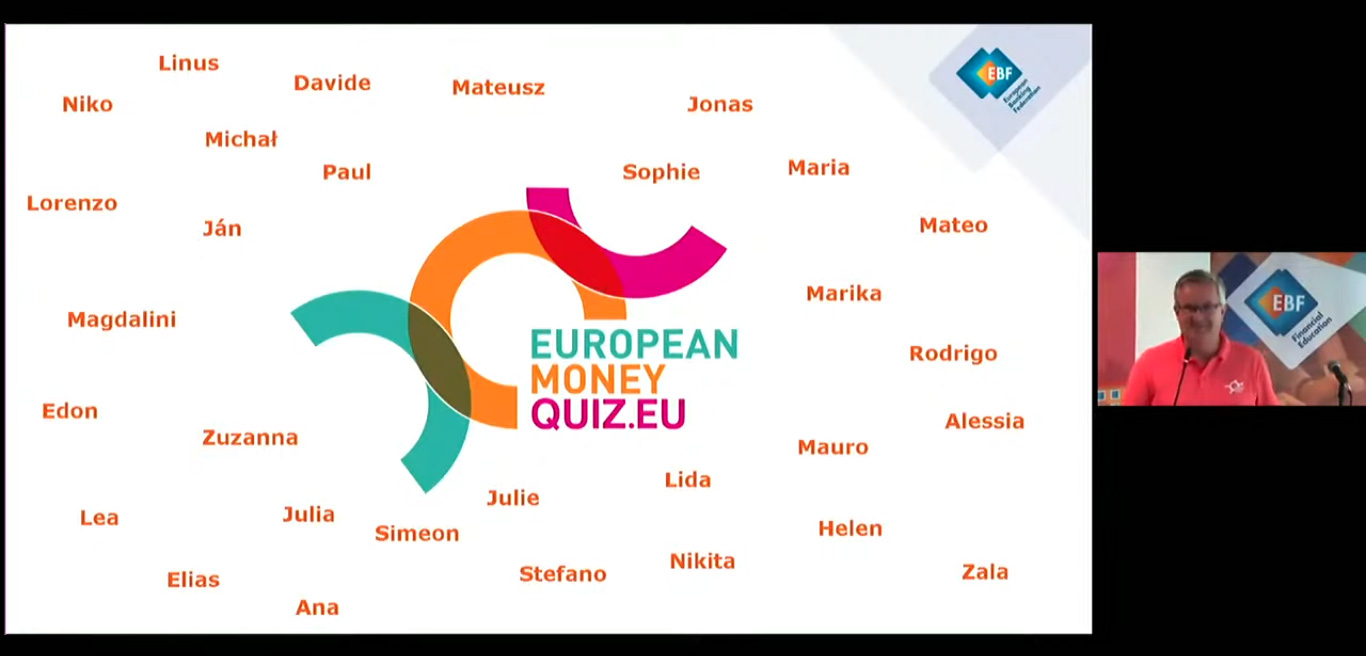 At the online event, which was the official closing of this year's edition of the European Money Quiz, the winners of the national competitions for students aged 13 to 15 from all countries that took part in this competition, which is the largest European event dedicated to financial literacy this year, were presented. Also, Edon Hambari was presented as the winner of the national competition in our country.
Due to the circumstances in which the event was organized because of the corona crisis, for the first time, the European final was conducted only in English. The first place was won by the representative of Spain.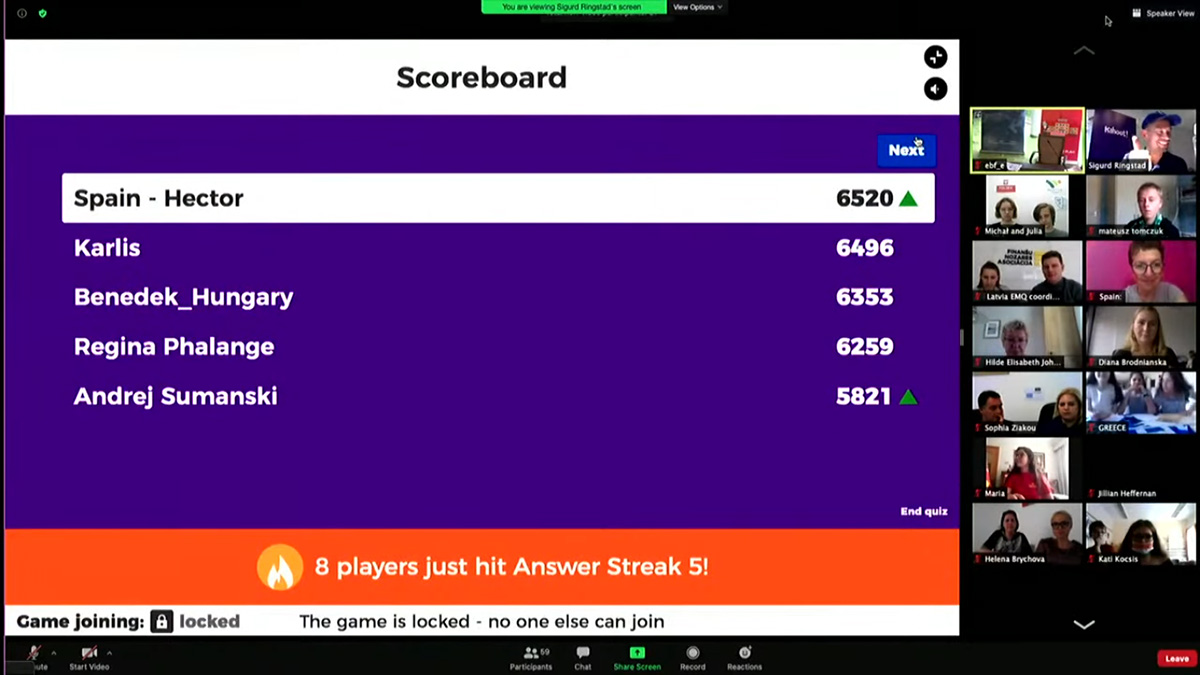 During the event, important moments from the previous editions of this important educational competition were presented and also it was shown the great success of our last year's representatives who won the second place in Europe.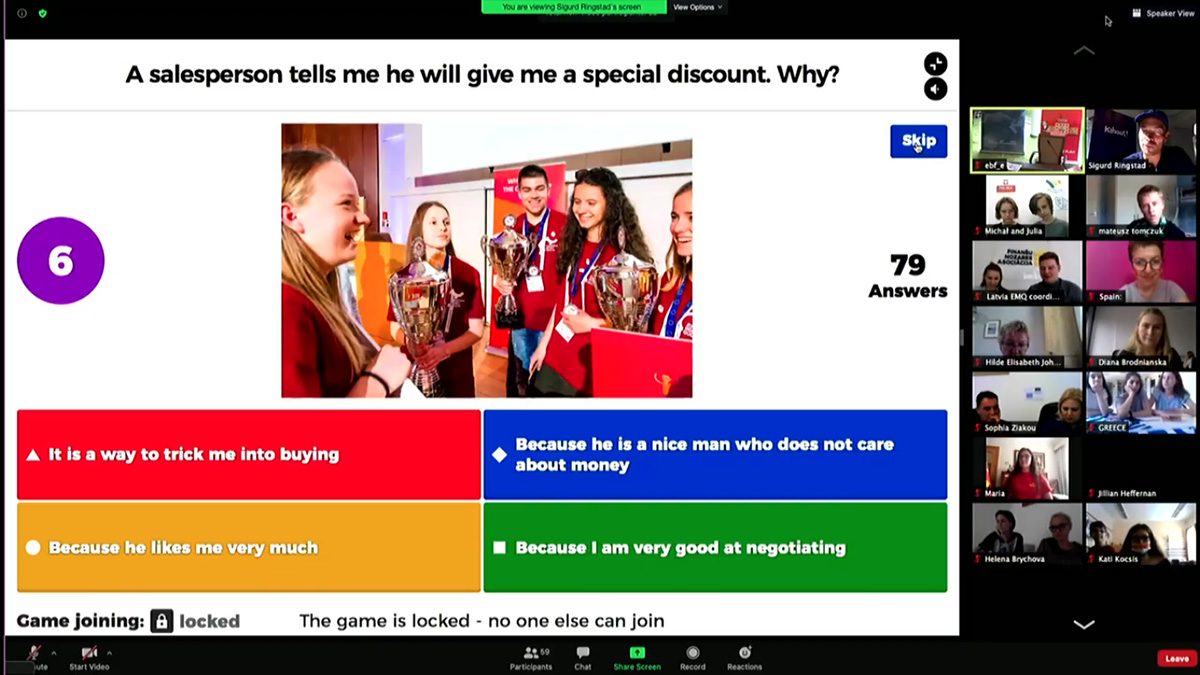 The national competition within the European Money Quiz organized by the Macedonian Banking Association in cooperation with the National Bank and the Securities and Exchange Commission and with the support of the Ministry of Finance and the Ministry of Education and Science is among the most massive educational events in our country.
Investing in financial education and encouraging more financial inclusion is also an investment in the stability and progress of the economy. The Macedonian Banking Association and the regulators of the financial system within the cooperation establish with the European Money Quiz in the upcoming period will have numerous activities aimed to stimulate interest in financial education and a higher financial inclusion.
---