The Macedonian Banking Association (MBA) and Banking Association of Central and Eastern Europe Banking Association (BACEE) have signed a long-term cooperation agreement.
At the 39th BACEE Regional Conference, held in Budapest, Hungary (28/29 October), at an appropriate ceremony, the agreement was signed by MBA President, Mr. Maja Maja Stevkova Shterieva PhD, and BASEE Secretary General Mr. Istvan Lengyel.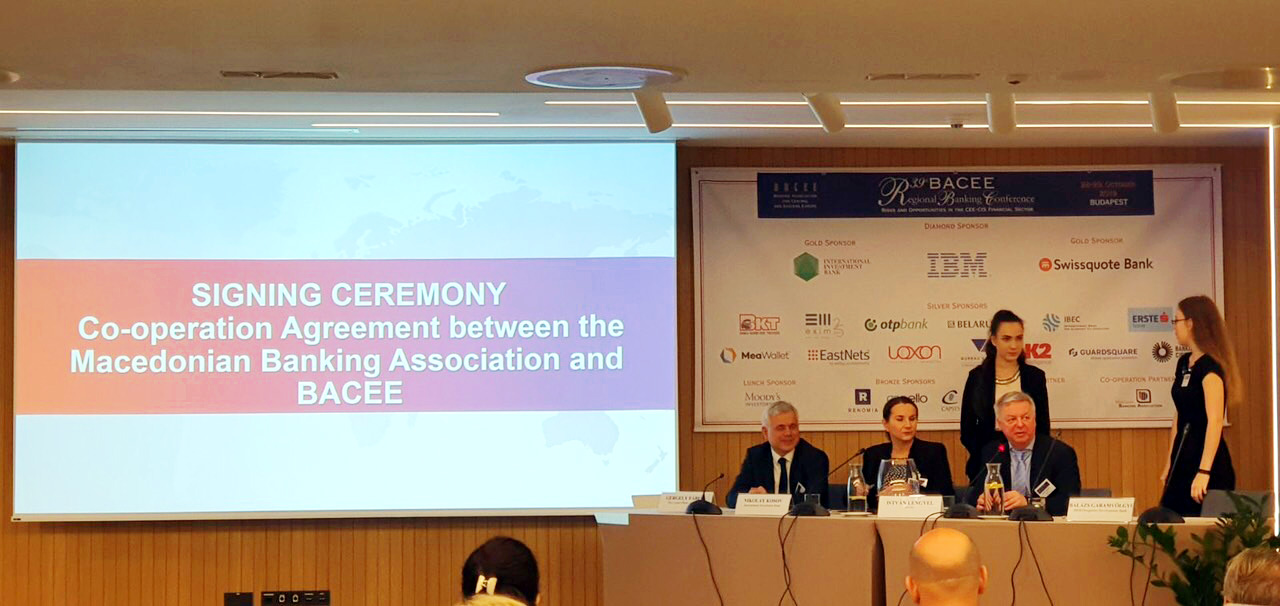 The ceremony for signing the agreement has been also attended by MBA Vice President Toni Stojanovski and members of Management Boards of Halk Bank, NLB Bank and Silk Road Bank. The agreement provides long-term co-operation for promoting financial sector development, as well as topics that include bank regulation, development of financial markets, digitalization, compliance, corporate governance.
MBA and BACEE agreed to establish a two-way exchange and cooperation mechanism to build a platform for personnel exchanges and business exchanges between the two sides and among member institutions through forums and seminars, so as to broaden the scope of financial cooperation.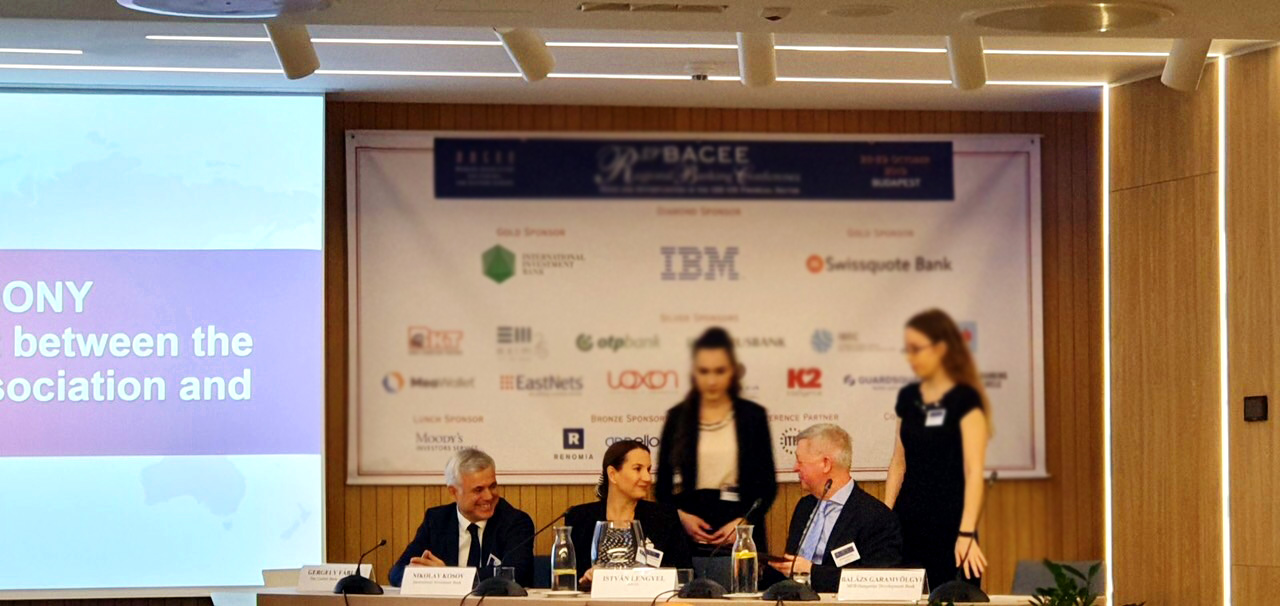 The co-operation will also include the participation of MBA member banks at regional conferences organized by BACEE, the organization of in-house training in Skopje and other forms of training agreed by both parties.