Today was held an online meeting of the European runners-up from the last two years, Marko Ingilizov, Viktorija Panova and Hristijan Andovski, as well as with the mentors of the awarded students, with the registered teams of participants for this year's European Money Quiz.
The event was attended by about 460 children from all over the country, which indicates the massiveness of this quiz and the great interest of young people in financial education.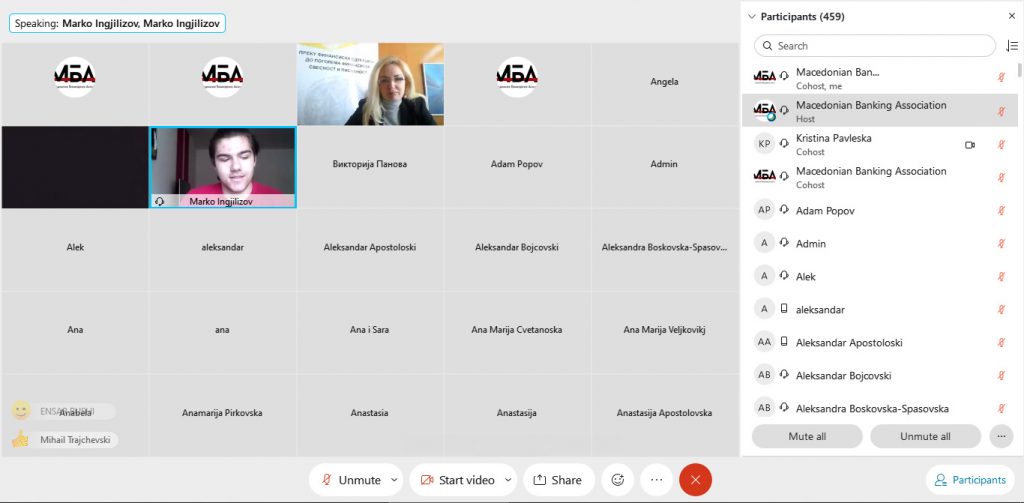 The runners-up and the mentors shared their experiences of participating in the competition from previous years and answered questions from students. In addition, students were actively involved in completing a questionnaire on questions in the field of their knowledge and preparation for the competition. It's noteworthy that most of the participants stated that they applied for this quiz because they are learning new things in the field of finance.
The participants got acquainted with the functionality of the electronic platform Kahoot! on which the national competition will be realized on the 24th of March 2021.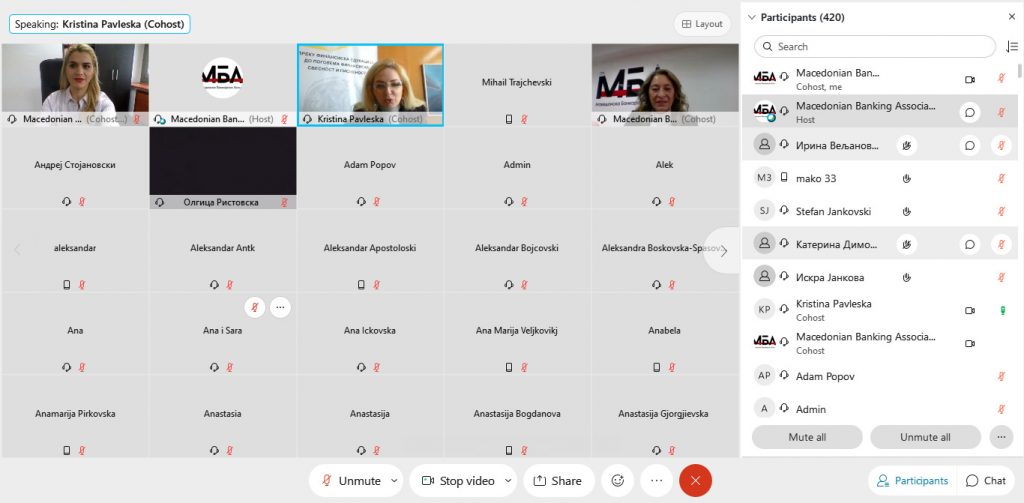 Our country is for the third time part of this important project, organized by the Macedonian Banking Association, in cooperation with the National Bank and the Securities and Exchange Commission, and with the support of the Ministry of Finance and the Ministry of Education and Science. A total of 174 classes with over 650 students from 72 schools across the country applied for the national competition. The national winners will represent our country at the European final on April 20, 2021.