At the working meeting the President of the Republic of North Macedonia, Stevo Pendarovski PhD, discussed the challenges of the banking sector in the country.
The President of the Republic of North Macedonia, Stevo Pendarovski PhD, today had a working meeting with the Macedonian Banking Association to discuss important topics about the banking sector in country and the proposed new legal solutions that need to be harmonized with the EU legislation.
After the presentation of the Macedonian Banking Association and the banking sector in the country by the President of the Association, Maja Stevkova Shterieva PhD, and the Vice President, Toni Stojanovski MSc, and the introduction of the challenges of the banking sector in the incoming period, the President Pendarovski stated that for a further development of the country, and thus of the banking sector, is the legal certainty.
– The ruling of the law is a precondition for running all businesses and for the whole banking sector. If you want, many of our citizens' migrations are the result of the legal uncertainty. Even after 30 years of independence, we still do not have an adequate legal system no matter what political party has been in power and therefore what we have done for the past two and a half years are on the threshold of full-fledged membership of NATO and the negotiations with the European Union are one of the preconditions for the rule of law. Clearing the latest affairs is a test for the rule of law.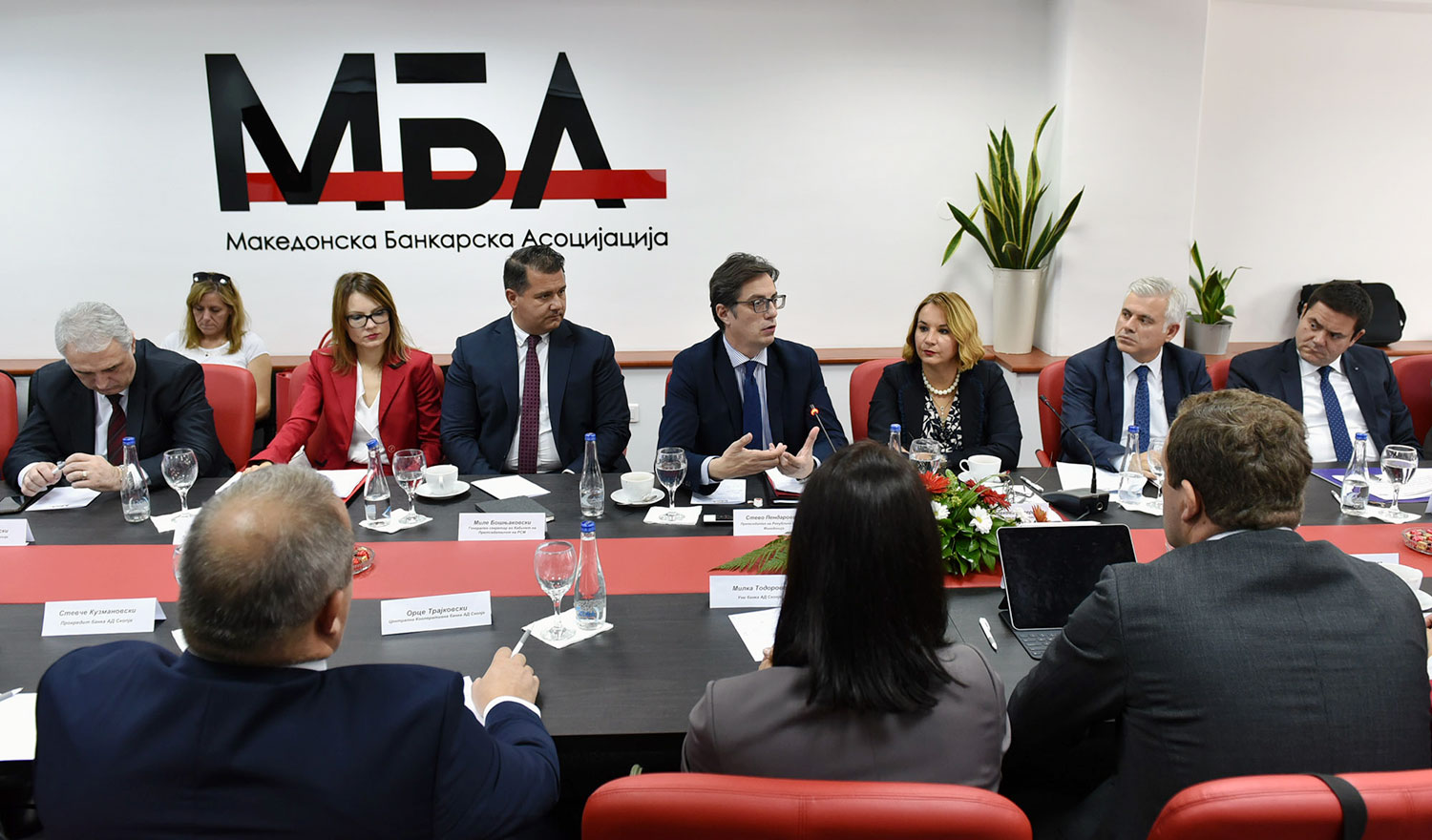 President Pendarovski added that in his cabinet there is a team for economic affairs that MBA can communicate with, and after reviewing it from their point of view and communicating with people familiar with the matter if necessary, will contact the government. At the same time, he emphasized that, within his competencies, the MBA will have his support and ask for communication with his office for all laws affecting the banking sector.
– Regarding the transition deadlines, which we mention are short, your association, in my deep conviction, should be part of the negotiations, because you know the European rules and regulations best of all, Pendarovski added.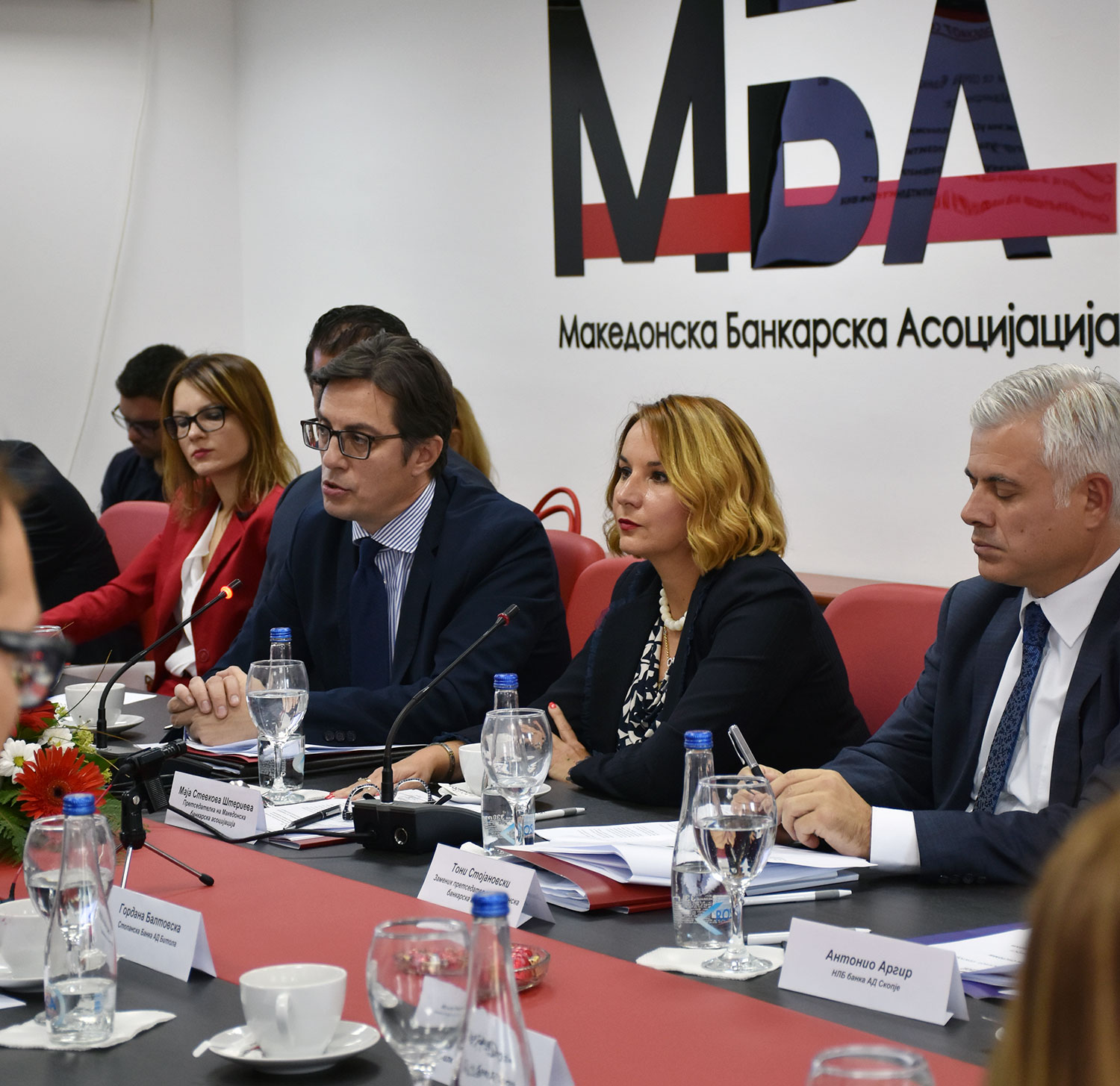 At the meeting, representatives of the MBA, which includes all banks in the country, two savings houses, Clearing House KIBS and the Macedonian Credit Bureau, discussed the working text of the Law on Payment Services and Payment Systems, taxation of interest and capital gains and the need to strengthen the legal certainty.
The presentation: