The presentation of the new trends in the factoring of banking and financial institutions was the topic of the interactive event held at the Macedonian Banking Association on 19.12. 2018.
– The USAID Factoring Project in Macedonia is implemented through Factor Trust and aims to increase awareness of alternative financing systems for small and medium-sized companies. The three-year project through a series of workshops, round tables and presentations offers legal regulation for the conditions for factoring to be accepted not only from small and medium-sized companies, but also to become attractive for banks and financial institutions and to include them on the capital market, said Lovre Ristevski director of the project.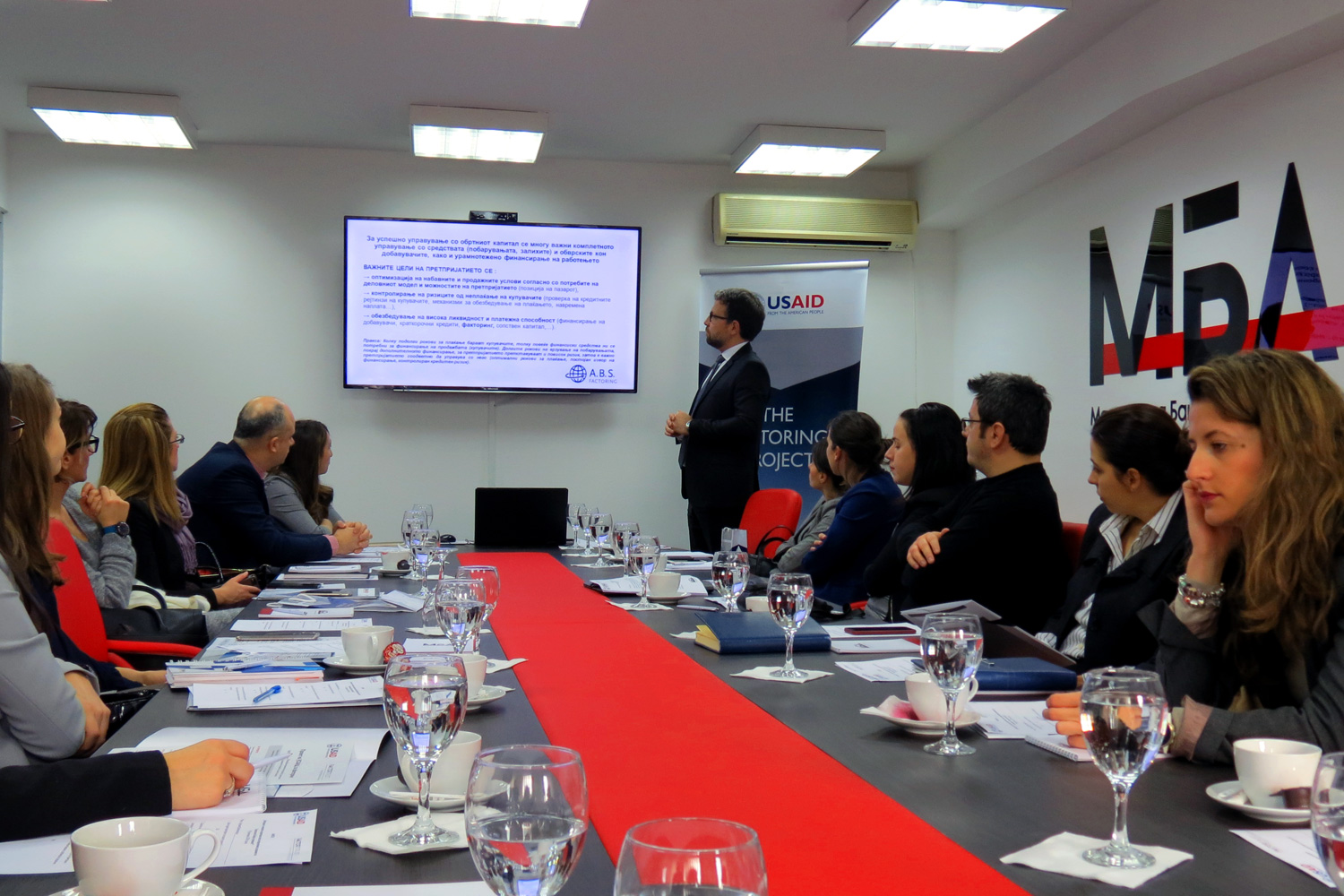 The Factoring in Macedonia is insignificant in small and medium-sized companies, not only in relation to Europe, but also in relation to the region. If there are countries where the Factoring sums up to 10 percent of the GDP, in Macedonia it is 0%.
"We would be very happy if, after the completion of this project, that percentage would grow even if it is insignificant," said Ristevski.
In addition to the use of factoring as an alternative solution, a factoring expert from Slovenia Mr. Dejan Barbutovski presented, at the event, the necessity for digitization on the field.