Maja Stevkova Shterieva Ph.D. is the new president of the Macedonian Banking Association. The current Chief Finance Officer and member of the Board of Directors of Komercijalna Banka AD Skopje comes to the place of Kosta Mitrovski, who, according to the Statute of the Macedonian Banking Association, terminated his mandate prematurely due to the termination of his function as a member of a bank's board of directors. This is the only decision at the 11th meeting of the Assembly of the MBA.
– I am very grateful to the trust you have all given me to lead this important association. The Macedonian Banking Association is a significant factor in the banking sector in the country and although it acts as an independent entity for a relatively short time, in the past period it has realized many important activities. In the next period we will continue with the activities and programs that the MBA has practiced so far, but we will try to introduce some new programs and projects that will contribute to strengthening and improving the banking sector and getting closer to all stakeholders. In fact, it is one of the basic roles of the MBA, stated Shterieva after the appointment of the new function.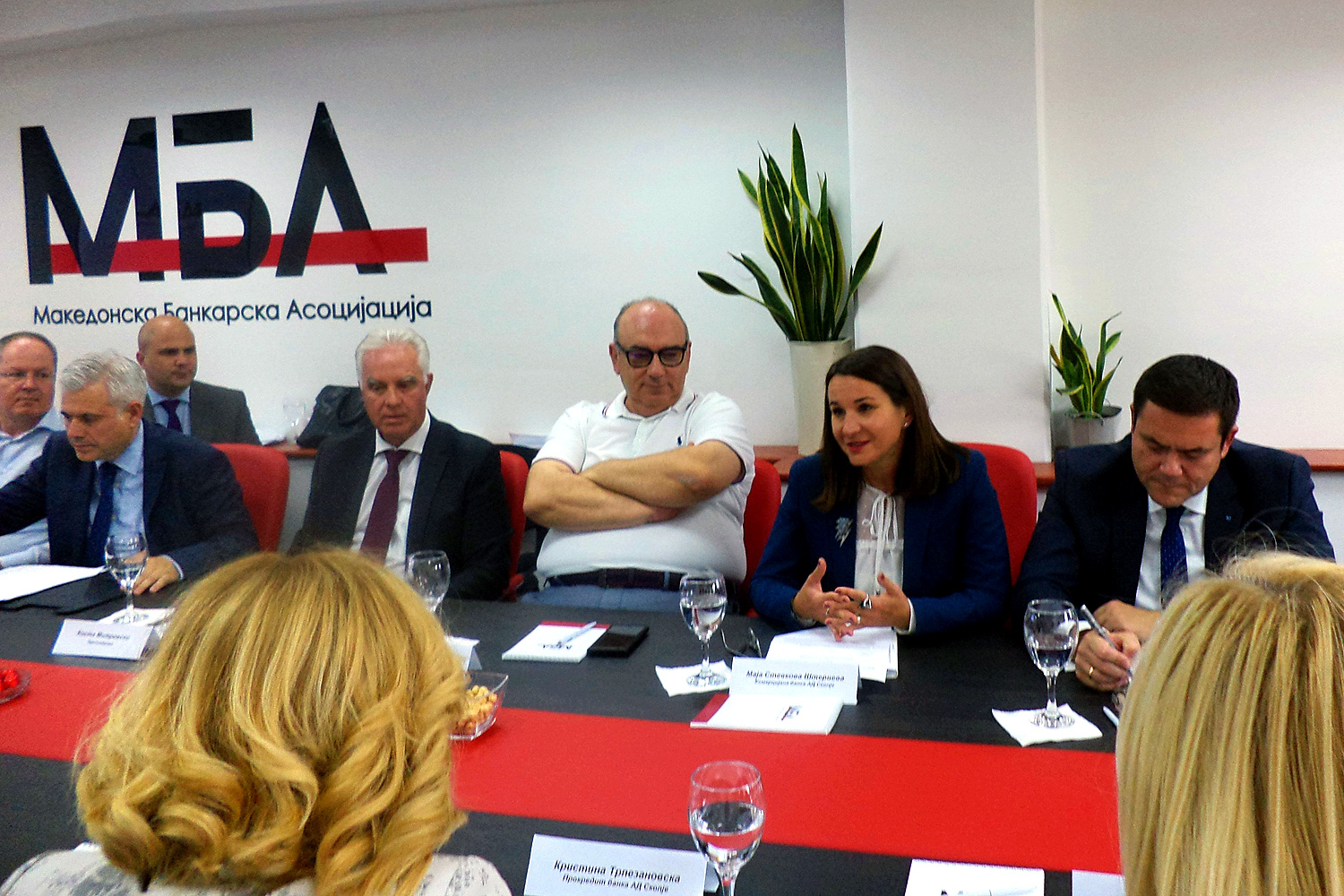 Maja Stevkova Shterieva Ph.D. started her career in Komercijalna Banka AD Skopje as an officer in the International Division, than as Senior Officer in the Assets and Liquidity Department and later on as Coordinator and Senior Coordinator in Business Policy Division. In 2002, she is appointed Manager of the Risk Management Department and in 2005, Manager of Risk Management and Planning Division. From 2008, she is assigned the function of Chief Finance Officer and Member of the Board of Directors.
Her education was established at the Faculty of Economics at the University "Ss. Cyril and Methodius" in Skopje, where in 2012 she became Ph.D. with a doctorate on the subject "Operational risk and corporate governance in financial institutions".
She has participated in several seminars, forums, conferences in the country and abroad, among which is the most important, the Risk Management Program organized by the Georgetown University Washington and UW, Wisconsin, USA. She is a member of the Supervisory Board of KB First Pension Company, Member of the Board of Directors of the Economic Chamber, President of the Coordinative Body for Social Responsibility of Komercijalna Banka AD, and former President of the Board of ABIT.
Ms. Shterieva is also a lecturer at the American College of Economics, a lecturer at the Risk Management Program and the Credit Risk Management Program of the Academy of Banking and Information Technology, Skopje.